Contact and Ordering info
The "buy it" button above is my direct PayPal button. After we finalize the details of the custom commission, if you choose to pay using a credit card through PayPal, (the fast, free, secure online payment service) you will want to click this button and fill in the details on my PayPal page. Then work will begin.
My PayPal address is miraclechicken@msn.com
I will also accept personal checks (must clear the bank) Cashier's checks and money orders (authenticity verified) before work begins.
Thank you!
I can be reached at sales@miraclechickenminiatures.com
or the above MSN address
Miracle Chicken Miniatures
37716 County Road 18
Dexter City, OH
45727
Note: due to the nature of custom made to order one of a kind art, there are no refunds or exchanges.
Items made and in stock are available at my CDHM gallery, my ETSY shop and on eBay. Please click the logos below to access my gallery, shop, or listings: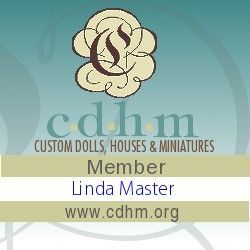 This Web Page Created with PageBreeze Free HTML Editor / Best Web Hosting